Esta é a lista completa dos lançamentos da Speaker Blower Records.
Os textos promocionais estão apenas em versão internacional (inglês).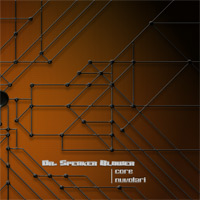 SBR #007 - single - wav| mp3 NOVO
Dr. Speaker Blower
"Core|Nuvolari"
This is the first single by Dr. Speaker Blower in the SBR label. This release #7, features the tracks "Core" and "Nuvolari". Mainly, the first inspiration for this single is the worldwide streetracing scenes where there´s also a police escape. Fury, rage, hot blood, adrenaline are some of the words that could be used to describe the tracks of this release #7, although both tracks are very different in the way as they use such words as an adjective. While "Core" has an imense energy release, "Nuvolari" is more psycho based. This release also includes a free downloadable remix of "Core", only available in our shop.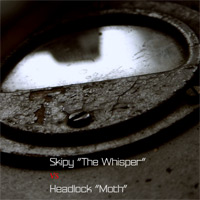 SBR #006 - single - wav| mp3 NOVO
Skipy vs Headlock
"The Whisper" | "Moth"
This single features the first release of our artists Skipy and Headlock in solo terms in this label. Skipy track "The Whisper" is clearly, a dancefloor aimed track and it features a very heavy bass riff and power beats. Without any doubt, it´s a club smasher worldwide! By other hand, Headlock "Moth" is a hi-tech music and, as such, it inlcudes deeper, polished, abstract sounds in its structure and sound design as a base of this track. A beautiful start as a first release!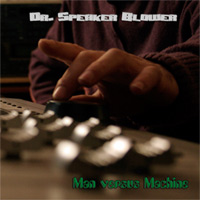 SBR #005 - EP - wav| mp3
Dr. Speaker Blower
"Man versus Machine"
This EP is a drum´n´bass journey within the orchestral, epic and classical sounds through 4 future classic tracks. In "Man vs Machine", Dr. S.B. shows his mixing abilities between drum´n´bass and classical sounds: in the intro and the outro. This track has also a powerhouse drum section and "in your face" bass sounds. "Time Loop" transports you directly into a 50´s Sci-Fi movie, while "Total Evacuation" will put you on the move with its fast pace. "Electrical Failure" is also a hit with the angelical strings section contrasting with the rage of the bassline, the rhythm and the sound effects. The bonus track, "Nightmare", is a dark sounding techy track featuring Mc Tresh and deep sound design - it´s free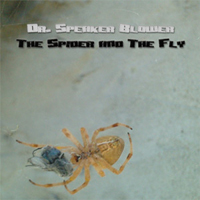 SBR #004 - EP - wav| mp3
Dr. Speaker Blower
"The Spider and The Fly"
This EP is inspired in the survival of the animals in the wild nature and features 4 mind blowing tracks with futuristic and exquisite sound design - including "Two Faces" with Mc Tresh. The opening track "The Spider and The Fly" features rolling beats and powerful basslines; in the second track "Two Faces", Mc Tresh takes you to the other side of the society with his vocals; "Prisma" is a technical and futuristic sound design tune with fast pace and great bass vibes. The last track of this EP is "Gravitational Force" - a techy, dark sounding track - with its furious bassline and outrageous beats.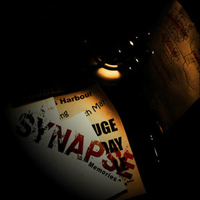 SBR #003 - Single - wav| mp3
Synapse
"Memories"
First release in the label from Synapse, one of the best d´n´b producers in Portugal. Get ready for some deep hypnotic and energetic sounds with both tracks "Memories" and "Subdrone"! With great creative and technical skills, Synapse produced two tunes that are for sure future classics on any dancefloor across the universe. "Memories" is a must have single.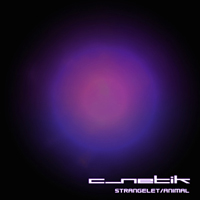 SBR #002 - Single - wav| mp3
C-Netik
"Strangelet"
First single of portuguese drum´n´bass star C-Netik in the label featuring the smashing hits "Strangelet" and "Animal". The first track reveals futurism sounds and the other track "Animal" unleashes deep darkness. This is a true powerhouse!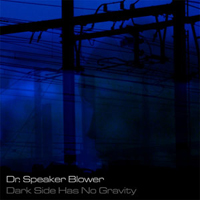 SBR #001 - LP - wav| mp3
Dr. Speaker Blower
"Dark Side Has No Gravity"
Welcome to a long journey within the deep dark side of Drum´n´Bass. With 15 forward-thinking tracks, this is the first album in this label and features 5 collaborations with the other label artists and one with Mc Tresh. Creamed with sci-fi and spacial atmospheres, dark rolling beats, thunder basses and lots of mysterious and enigmatic sounds, this is a collection of future classics. From the cinematic "Intro - Signal Interference" to the rage of "Frontline", there´s a wide spectrum of darkness without any gravity.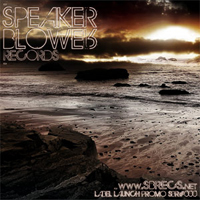 SBR #000 - EP - wav| mp3
Vários Artistas
"Label Launch Promo SBR#000"
Speaker Blower Records Launch Promo EP with 4 futuristic tracks from some of the best Drum´n´Bass producers from Portugal. This is a free release that clearly shows the quality of our sound. Available in wav and mp3 without any kind of copy protection.